Has it been a while since you've taken time off from work?
If it has been a while, is that because you don't have time for a vacation?
If you don't have time for a vacation, that means you NEED a vacation.
Read that again.
Out of Office (OOO) has become a standard phrase used to efficiently communicate a temporary absence from work. Despite the specific words used, this phrase refers to time away from a physical office of a traditional setting, as well as time off from a hypothetical office as part of a remote setting.
Early in life, we start learning about the importance of hard work, determination, and commitment. As we progress through life, these lessons strengthen in importance and prevalence. By the time we reach adulthood, we may be fully convinced (even subconsciously) that work should largely consume our lives with regard to time and energy.
Accordingly, we may lose sight of some crucial limitation notions:
Work should not compromise your relationships, nor your physical/mental health
Stress should not be viewed as an inevitable nor necessary component of work
Burnout should not be viewed as an achievement nor the end goal of any work process
To remove negative work-related thoughts/habits and/or prevent them from occurring, time off from work is absolutely crucial.
Time Off as Process of Refreshing
Before submitting/publishing our work, we often ask our teammates to review/revise it. Specifically, after figuratively drowning in our work for an extended period of time, we appreciate assistance from a "fresh set of eyes".
However, it's easy to lose sight of (no pun intended) the fact that we can use our own fresh set of eyes to review our work.
It is imperative that you occasionally disconnect from work in order to truly clear your mind and cleanse your soul.
Time Off as Part of Investment
All employment situations include mutual investments. Specifically, an employee invests in their employer, just as the employer invests in their employee.
Effective managers will generally approve your time-off requests in allowing you to break from work. However, the most successful managers will take it a step further and actually encourage you to take time off.
Such managers view you as a long-term investment they must cultivate. Accordingly, they want to help alleviate/prevent your stress while maintaining your positive energy and attitude. As a result, your work performance will remain strong.
In closing, please be sure to take time away from work periodically in order to recharge and refocus your mind and body. Otherwise, your well-being will decline, your relationships will suffer, and your work quality/quality will be negatively impacted.
Be kind to the person you see in the mirror. They'll thank you.
#HubSpot #HubSpotCRM #OutOfOffice #OOO #BloggingForBusiness #FlyWheelConsultancy
Design Credit: Jamie Leung & Jeffrey J. Delwiche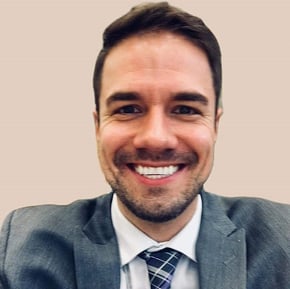 Jeffrey J. Delwiche
Jeff began his digital content journey in 2013. His primary focuses include website creation/management, social media marketing, and video editing.