Conversion rate optimization (CRO) is the process of enhancing your website and/or mobile app in order to increase the following:
Percentage of website visitors to take specific action
Lead generation frequency
Conversion rate
CRO is largely achieved through updates to website segmentation, content, and design. Within each of those components, split testing and workflow improvements are imperative for successful optimization. If properly implemented, CRO will yield qualified leads, increased revenue, and reduced acquisition costs.
In which areas of my website should I implement a Conversion Rate Optimization strategy?
There's not necessarily a 'wrong' area in which to implement conversation rate optimization. However, the following website components should certainly be prioritized within the process:
Homepage: Make a strong first impression while encouraging further navigation
Pricing Page: Modify pricing intervals while highlighting product features associated with each
Blog Page & Posts: Publish compelling content while converting readers into leads
Landing Page(s): Provide preview of offer while encouraging visitors to take a specific action
Your website will greatly benefit from these key areas being optimized for conversation rate. This is largely due to their heavily trafficked nature, as well as their SEO capabilities.
What Conversion Rate Optimization strategies should I implement?
There are various strategies that should be implemented to optimize conversion rate. While some strategies have a specific completion point, others are ongoing. Also, some of the strategy processes are relatively short, while others require some time and effort. However, the CRO strategies are largely equal in importance and, therefore, should all be implemented into your website:
Include CTAs within blog posts
Feature lead flows on blog page
Run frequent tests of landing pages
Guide leads in efficiently becoming qualified
Build workflows that enable teammates
Share compelling messages on high-converting website and landing pages
Optimize high-performing blog posts
Leverage retargeting strategies to reengage website visitors
Though CRO may seem like a daunting process, it eventually becomes a natural component that gets implemented WHILE creating content.
How can HubSpot help me conduct Conversation Rate Optimization?
HubSpot features free tools that provide thorough contact insights on prospects and current contacts within your database. Specifically, these tools sync with your live forms in collecting data re: behavior of your website visitors. These tools also pair your contacts with a dashboard displaying which marketing efforts are converting, and which ones aren't.
In closing, though conversion rate optimization can certainly be a tedious, time-consuming process, it's imperative for remaining competitive and prominent within your industry.
Click here to access HubSpot's free CRO resources.
#HubSpot #HubSpotCRM #ConversionRateOptimization #CRO #BloggingForBusiness #FlyWheelConsultancy
Design Credit: Jamie Leung, Creative Director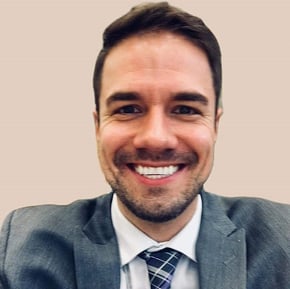 Jeffrey J. Delwiche
Jeff began his digital content journey in 2013. His primary focuses include website creation/management, social media marketing, and video editing.