As outlined by HubSpot, video marketing is the process of using videos to:
Promote and market your brand, product(s), and/or service(s)
Increase engagement through your digital and social channels
Educate your consumers and customers
Reach your audience via a refreshing medium
Video marketing has proven to be an effective strategy for generating, nurturing, and converting leads. Accordingly, across the globe, it continues to grow in popularity and prevalence as a marketing method.
What are the benefits of video marketing?
Video marketing has proven to be an effective method for engaging with prospects and establishing leads. Specifically, video marketing is beneficial because it:
Encourages social sharing
Improves SEO while increasing sales conversions
Appeals to mobile users, thanks to the convenience factor
Educates and builds trust
In accordance with these benefits, video marketing is expected to continue its surge as a primary method for engaging users, establishing leads, and cultivating prospects.
What should my video marketing strategy include?
An impactful, effective video marketing strategy will be thorough and methodical in nature. Specifically, while building your video marketing strategy, you'll want to complete the following:
Establish your target audience and determine which platform(s) they frequently use
Connect with stakeholders to map out a video blueprint
Structure a video timeline and budget
Select the most appropriate platform(s) through which to share your video
Develop messaging and choose the relevant video type(s) for your persona(s)
Determine which metrics will be most effective for measuring your video performance
In building your video marketing strategy, these imperative components will lay the foundation for the process as it pans out.
What are the different types of marketing videos?
There are various types of marketing videos available, with each type focusing on a specific goal/audience. The most common marketing video types include:
Demo Videos
Brand Videos
Event Videos
Expert Interviews
Educational / How-To Videos
Explainer Videos
Animated Videos
Case Study & Customer Testimonial Videos
Live Videos
360° & Virtual Reality Videos
Augmented Reality (AR) Videos
Personalized Message Videos
Though seemingly obvious on the surface, it is important to choose your marketing video type(s) before diving deep into the strategy-building process.
How do I create a marketing video for my business?
The video creation component will surely be the most intensive component of this marketing process. Accordingly, there are nine specific steps you'll want to follow in creating a compelling, quality marketing video for your business:
Craft the video script
Assemble your video studio
Plan and prepare with all participants
Create the shot list while becoming familiar with your video equipment
Record your video
Edit the video, with emphasis on removing unnecessary "fluff"
Select and add music
Record and implement your voiceover
Upload the finalized video to your video hosting platform(s)
Though requiring a decent amount of time and effort, these nine steps will help guide you through an otherwise stressful marketing video creation process.
What video hosting platform(s) should I use for my businesses?
In this modern era of endless technological capabilities, there are several video hosting options available. However, three particular video hosting platforms are most commonly used by businesses in their marketing efforts:
From a functionality standpoint, it is best to upload your marketing video into a hosting platform, from which you can generate a sharable link. Accordingly, that link can be added to your website, social media pages, and/or marketing emails. This method has proven more effective than directly uploading the video into your website, social media pages, and/or marketing emails, which would likely endure poor performance with regard to page loading speed and video playability.
Which video analytics are most important to track?
After your marketing video has been added to / shared via your chosen platform(s), it is imperative to monitor its performance over time. These insights and analytics will guide you in reworking your creation process for future videos, as needed. Specifically, you'll want to pay close attention to some essential key performance indicators (KPIs):
View Count
Play Rate
Social Sharing & Comments
Video Completions
Completion Rate
Click-Through Rate
Conversion Rate
Bounce Rate & Time-On-Page
As a KPI best practice, it is wise to document your video performance data on a monthly basis, allowing you to compare each month in determining an appropriate course of action for your marketing strategy.
For help launching your video marketing strategy, feel free to download The Ultimate Video Marketing Starter Pack, a free eBook kit from HubSpot and VideoAsk (by Typeform).
#HubSpot #HubSpotCRM #VideoMarketing #VideoMarketingForBusiness #BloggingForBusiness #FlyWheelConsultancy
Design Credit: Jamie Leung, Creative Director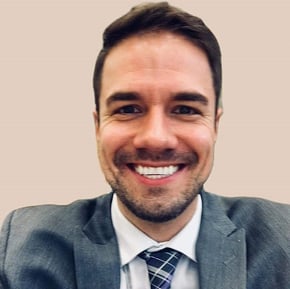 Jeffrey J. Delwiche
Jeff began his digital content journey in 2013. His primary focuses include website creation/management, social media marketing, and video editing.