Attention, HubSpot students:
World Certification Week 2022 has officially begun!
We highly recommend taking the following free courses (each of which will redirect you to its respective course upon being clicked):
Learn how to align your sales and marketing teams around specific goals while using HubSpot Buyer Personas to establish your target customers. You'll also gain an understanding of how marketing processes create consistent, qualified leads for your sales teams.
Learn the essentials of email marketing, one of the most important skills of the digital era. Thereafter, you'll apply these essentials using free
HubSpot Email Marketing Tools
.
Lay your inbound foundation while learning about the FlyWheel as a core component of your business.
Develop best practices for organizing your CRM, allowing you to efficiently identify which leads to contact and when. You'll also learn how to maximize your HubSpot Sales Hub tools by combining them with your HubSpot CRM Deals, thus increasing conversion.
Learn how to maximize the HubSpot Marketing Hub capabilities. Along the way, informative case studies will provide inspiration for growing and developing your business.
Learn how to use HubSpot Ticketing and Help Desk Tools in creating and establishing a seamless customer service process. You'll also gain an understanding of how customers can assist themselves using HubSpot Knowledge Base Software.
Learn how these reporting tools empower you to make data-driven decisions.
(Specifically for HubSpot Solutions Partners)
Learn how to effectively lead platform discovery conversations with your clients while identifying specific gaps and needs. Accordingly, you'll understand the importance of platform consulting as a service offered by your organization.
#HubSpot #HubSpotAcademy #HubSpotCertifications #WorldCertificationWeek #WorldCertificationWeek2022 #FlyWheelConsultancy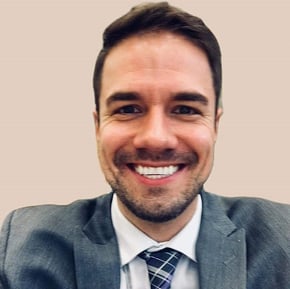 Jeffrey J. Delwiche
Jeff began his digital content journey in 2013. His primary focuses include website creation/management, social media marketing, and video editing.