To start off the sales process, you'll initiate content communication with a lead, which is a prospective customer who's shown interest in your product/service. Through this content communication, you'll learn about your lead with regard to interests and needs. This knowledge will eventually allow you to confidently pitch your product/service as a solution for your lead.
This integral content communication is performed throughout the process of lead nurturing.
What is lead nurturing?
Lead nurturing is defined as the process of building relationships with your prospects with the goal of earning their business when they're ready. Such relationship building occurs as you get to know your lead while establishing how they specifically will benefit from your product/service.
How can I nurture relationships with leads?
Sharing content with a lead is largely considered the best way to nurture a relationship with them. In fact, content sharing is perhaps the most effective modern method of engagement in general. Such content is commonly shared via social media pages, company websites, and marketing emails. While sharing content, the backend insights and analytics will break down exactly who was engaged, what they were engaged with, as well as when and where the engagement occurred.
What are some best practices of lead nurturing?
Timely
Lead nurturing is delivered through marketing automation, which plays a significant role in sharing content when it will be most relevant and beneficial. Specifically, content is shared during days and times that have proven effective in accordance with testing and general research.
Using marketing automation, you can implement nurturing campaigns tailored to your lead's respective actions, all of which you'll be able to see. For example, you'll know which page(s) a lead is visiting on your company website. As another example, you'll see what content they've downloaded from your website and/or marketing emails and when.
With the various lead analytics at your disposal, you're wise to contact your lead during times that work well for them.
Efficient
According to HubSpot, when an inbound lead is contacted within the first five minutes of an initial action (such as requesting additional information), they are 21 times more likely to become qualified. Through marketing automation, such efficient contact is a standard component of the communication process.
Targeted
In bringing together the timely and efficient best practices, you will tailor content to your lead in conjunction with their specific actions. For example, let's say a lead generally spends time on your company website and social media pages at night during the latter part of any given week. Let's also assume this lead has recently downloaded a pricing sheet from your company website. Accordingly, you might email them each Thursday night with additional information re: pricing while asking if they have any questions.
Where does lead nurturing fit within the inbound methodology?
Technically, lead nurturing is primarily part of the Close stage (between Convert and Delight) within the inbound methodology. However, many feel that it 'unofficially' belongs near the start of the sales process. After all, you can't start selling to someone you aren't yet familiar with. More specifically, you don't directly sell to a lead. You sell to a prospect.
In bringing it all together, you must first get to know a lead before they become a prospect. Once they've reached the latter status, you can begin the process of selling with confidence and conviction.
Lead nurturing is your opportunity to provide value to your lead while helping them grow with your business. Through effective lead nurturing, a lead will progress towards specific action(s).
#HubSpot #HubSpotCRM #LeadNurturing #LeadConversion #BloggingForBusiness #FlyWheelConsultancy #MillerCreekMarketing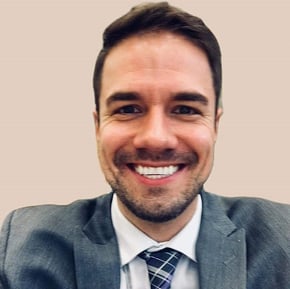 Jeffrey J. Delwiche
Jeff began his digital content journey in 2013. His primary focuses include website creation/management, social media marketing, and video editing.