With 2023 in full swing, it's imperative that your business departments have the resources necessary to complete their objectives. Specifically, employees must fully understand and execute their respective roles and responsibilities.
RevOps resolutions will surely set up your business for a successful year ahead.
What is RevOps?
Revenue Operations (RevOps) is defined as "the strategic integration of marketing, sales, and customer service departments to provide a better end-to-end view to administration and management, while leaving day-to-day processes within the departments".
RevOps is especially important for an organization comprised of multiple departments. Specifically, RevOps helps sales, marketing, and customer success (service) departments fully understand and own their respective roles and responsibilities.
Within a business, RevOps implementation will help the other departments plan their respective processes. Such plans should be incredibly detailed, featuring specific dates (and maybe times), KPIs, and required software, among other essentials.
In mapping out these business processes, they can be clearly understood and successfully implemented by new and existing team members.
What issues can be resolved with RevOps?
Poor/absent communication between departments often leads to role overlap. This occurs when two or more employees unnecessarily perform largely similar (or even identical) tasks, with the end result not reflecting the collaborative time or effort. Such overlap is a direct result of insufficient communication, as the employees simply aren't aware that they're duplicating each other's output. Accordingly, overlap prevents peak productivity, resulting in wasted company resources with regard to time and money while negatively impacting the business bottom line.
In addition to role overlap, insufficient communication also causes tasks to be missed altogether (essentially the opposite of overlap).
How are these issues resolved by RevOps?
RevOps aims to address workplace miscommunication, which is defined as misinterpretation or misconstrued messages that can potentially lead to internal conflict and/or employee dissatisfaction.
As a result, RevOps implementation will help prevent role overlap, allowing each team member to use their respective strengths and skills to ensure favorable results. Accordingly, business processes will run on peak efficiency, effectiveness, and overall performance. Specifically, marketing, sales, and customer success teams can focus solely on their own tasks/objectives:
Sales teams can focus on networking, establishing connections, cultivating relationships, and closing deals
Marketing teams can focus on creating compelling content and campaigns
Customer success (service) teams can focus on consistently providing quality service while maintaining customer relationships
With RevOps in place, it's time to hit the ground running with your sales, marketing, and customer success (service) teams.
Here's to a successful 2023!
#RevOps #SalesOps #MarketingOps #ServiceOps #BloggingForBusiness #FlyWheelConsultancy
Design Credit: Jamie Leung & Jeffrey J. Delwiche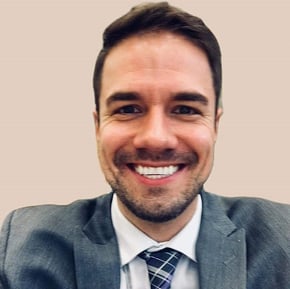 Jeffrey J. Delwiche
Jeff began his digital content journey in 2013. His primary focuses include website creation/management, social media marketing, and video editing.